SEO Guide: What You Need To Know About Off-Page SEO
After publishing a certain amount of content and fixing everything within your website, it is now time to tackle the last component of your search engine optimization (SEO) strategy—off-page SEO.
Same with technical SEO and on-page SEO, off-page SEO is also about improving your website ranking, but focuses on efforts taken outside your website.
If on-page SEO is similar to conducting science experiments, tweaking the formula to achieve a desirable result. Off-page SEO, on the other hand, is an art piece, influencing how people look at the website. This is done by optimizing and improving the website's authority, credibility, and relevance to search queries.
Why Do You Need Off-Page SEO?
Imagine picking a fancy restaurant for a top-rated full-course dinner, do you remember how you ended up choosing that specific restaurant? Did someone recommend it to you? Did you see it listed on a mall directory? Or did you come across this restaurant when watching a famous food-related TV show?
Imagine all these happening online. Verbal recommendations became "shares" and "likes" on social media; mall directory turns into Google Map listings; not only TV shows, but you also see the restaurant being mentioned by food blogs. These are all kinds of off-page SEO efforts.
You can see off-page SEO as a digital version of word-of-mouth marketing. If people find your content useful and interesting, they are likely going to share it with their family and friends who they think might benefit from this. This pattern continues, your content gets a wider reach, your website traffic increases, you have more opportunities to grab your website visitors' interests. And finally, potentially converting them into customers and/or leads.
Off-Page SEO Best Practices
Simple definition: backlinks (or inbound links) refer to the links from one website to another.
It is used as a ranking signal since whenever someone links something in their content to an external source, traditionally, they are referencing a valuable resource. The more backlinks a website receives, the more authoritative a website is. All these signals will lead to a higher chance Google will rank the website higher.
However, backlinks have moved beyond just by counting the number of links. It is now also about the source of where the backlink is coming from. Ideally you would want to receive a backlink from more authoritative websites.
For instance, a backlink coming from National Geographic will probably be more helpful in increasing your website ranking than a backlink coming from a travel blog. Both backlinks are still useful, only that the one coming from a more reputable website will pass on more link equity to your website.
Keep publishing new content on your website is great, you are keeping it fresh with new content updated regularly. But here's the thing, you are still writing for your audiences. Even if you are gaining new visitors each week, the majority are still the same group of loyal visitors. And if you are struggling to see an increase in your website traffic, maybe it's time to not only write on your website but also on other websites.
Whenever you get to publish content on another website, you are essentially tapping into the interest of someone else's audience base. These people may fit the criteria of your target audience, but they just have yet to come across your website. If you manage to capture their attention and they find your content helpful, you have a high chance to bring them over to your site and convert them into new leads.
Create shareable infographics
There is nothing fancy about this actually. The goal of creating content is to attract people via useful and interesting information. What's more interesting than turning pure text into visually appealing infographics!
Depending on how complex your information is, the time needed to create infographics may vary. But the time spent on these visual contents could bring huge benefits to your website and your business for two main reasons.
Readers are 30 times more likely to read infographics, compared to text
Infographics on average gain more backlinks—178% more compared to other content types
Off-page SEO can be seen as an endless cycle of adding credibility, relevance, and authority to your website to improve your website traffic. It is important to gain more presence outside of your website if you want to achieve this, and this is where you should make use of social media.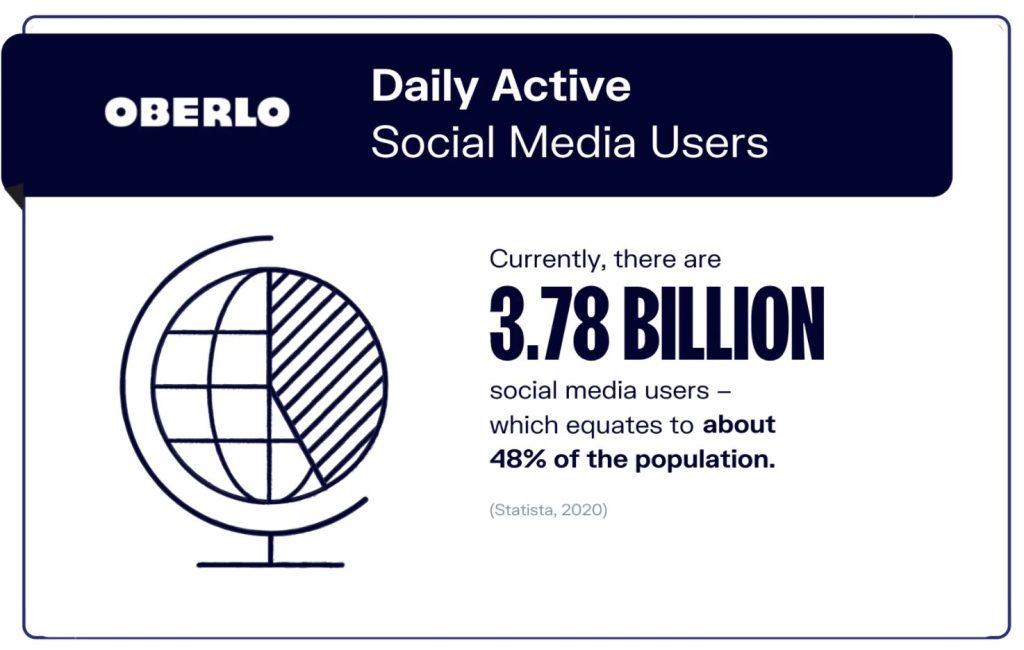 With 3.78 billion global daily active users scattered across different social media platforms, this is a space with huge potential everyone should tap into. There is already a massive audience base, all you need to do is to figure out the correct tactic to get your content in their feeds.
Social media is just a no-brainer when it comes to attracting and gaining more visitors, and converting them into customers.
If your business has a physical store, the very first thing you should do is apply Google My Business to your website. A very simple explanation of what it is—the section on the SERP showing a map and information of businesses.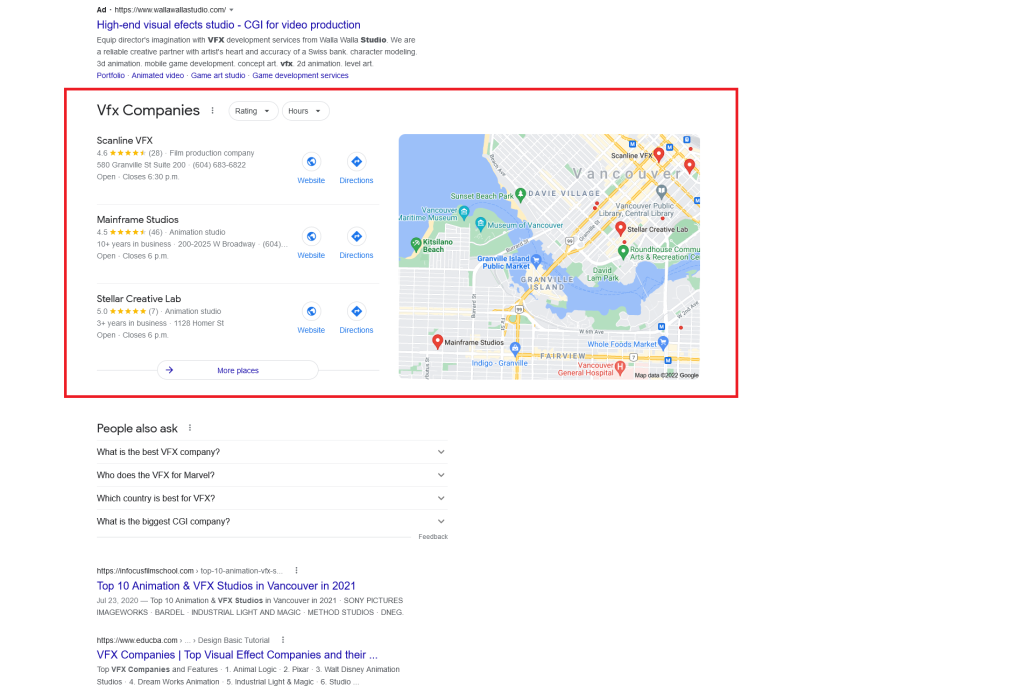 People are conducting searches with a specific intention. Most searchers, four in every five according to studies, are seeking local information. What's more, 70% of people will visit the places listed in their searches.
Remember to keep your information updated for people to contact you. Whenever possible, engage with your customers and encourage them to leave behind customer reviews. These are all additional points to improve your website's credibility and trustworthiness.
Optimizing your website for search engines is essential if you want to gain website traffic, and it needs to be a combination of all technical, on-page, and off-page SEO. And don't worry if you aren't seeing the results yet, it takes time to build up your credibility and authority so to drive your website traffic.
But before that, you need to first have an online presence, and you can do this by
Coding it from scratch

– if you have extensive coding knowledge.

Using a

content management system

(E.g.

WordPress

) – Ideal for bigger companies/organizations. Generally speaking, it would require some level of technical expertise and website-building knowledge.

Opt for a

website builder

(E.g.

Website.com

) – Ideal for small and medium-size companies/organizations. Simple to use but lacking some flexibility for full customization, generally speaking still powerful enough to build a professional-looking website.
Also, check out this article if you want to know more about content management systems and website builders, and see which one works better for you.