Should You Use CMS or Website Builder?
When it comes to building websites, the very first question everyone will ask, or in this case also search engines, will be: Are you looking for a "content management system (CMS)" or "website builder"? 
Both kinds of platforms achieve the same goal but provide different functionalities and capabilities. While there is no "wrong platform", choosing one that does not work best with you might hinder your website building process.
Differences Between CMS and Website Builder
CMS: More functionalities and customization
CMS is computer software that allows users to create, modify, and manage website content without needing to build the platform from scratch. CMS like WordPress comes with enormous capabilities, with all kinds of extensions and plugins for users to maximize their website's value. 
There is generally no limit to the design, functionality, and customization of a CMS website. However, to achieve what a user exactly wants, it usually would also require some level of coding knowledge.
Website Builder: Build websites quickly and easily
Website builders are all-in-one website building solutions where users can build and host their website with the same service provider. It is built with ease-of-use in mind, usually in the form of a drag-and-drop visual editor. 
Website builders are generally easy to use, a perfect solution for people who are new to website building and do not have much (or any) coding knowledge. The major downside of website builders to CMS is that it lacks much flexibility. Users would have limited capability to customize their websites, especially if you are thinking about creating a dynamic website.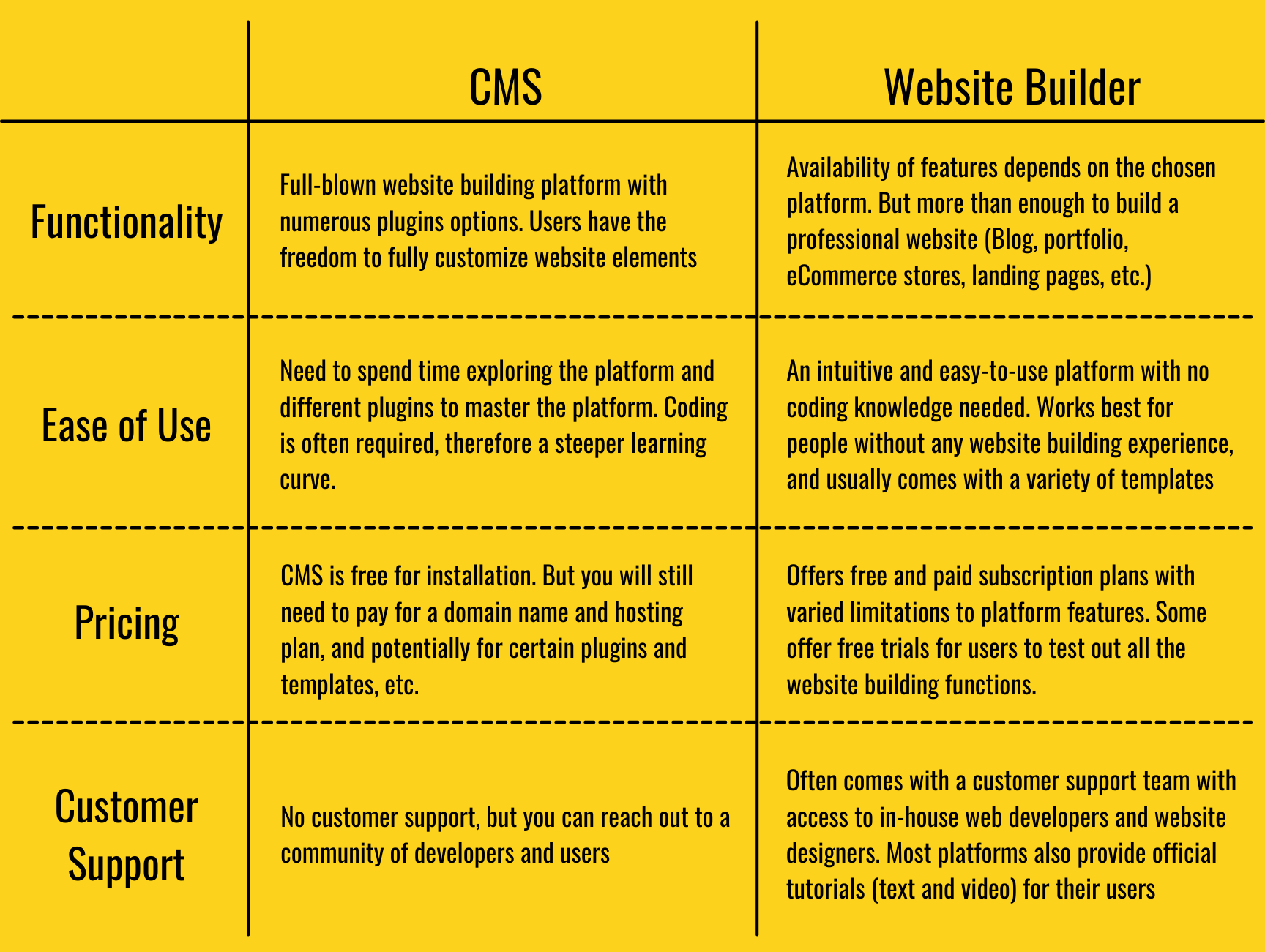 Why Use A Content Management System?
One major reason why big companies go for CMS: the number of plug-ins available.
Using WordPress as an example, since it is the most popular platform powering 40% of the world's websites. Anything that you wish to achieve, say adding a calendar, incorporating an online store, adding web forms, or integrating with an SEO tool. You will most likely be able to find one, if not multiple plugins that fit your website.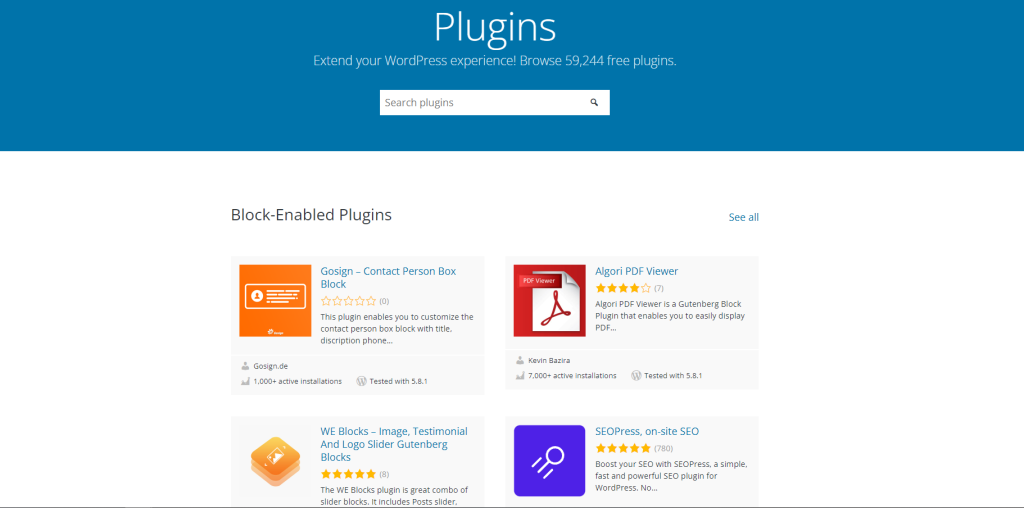 Content Management System Drawbacks
Plugins are very useful and flexible, but this also comes with a price—plugin updates.
CMS is typically an open-source solution developed and maintained by a community of developers. While there are endless possibilities to craft a perfect website, this also means that if there are any issues, you are responsible for finding a solution by yourself.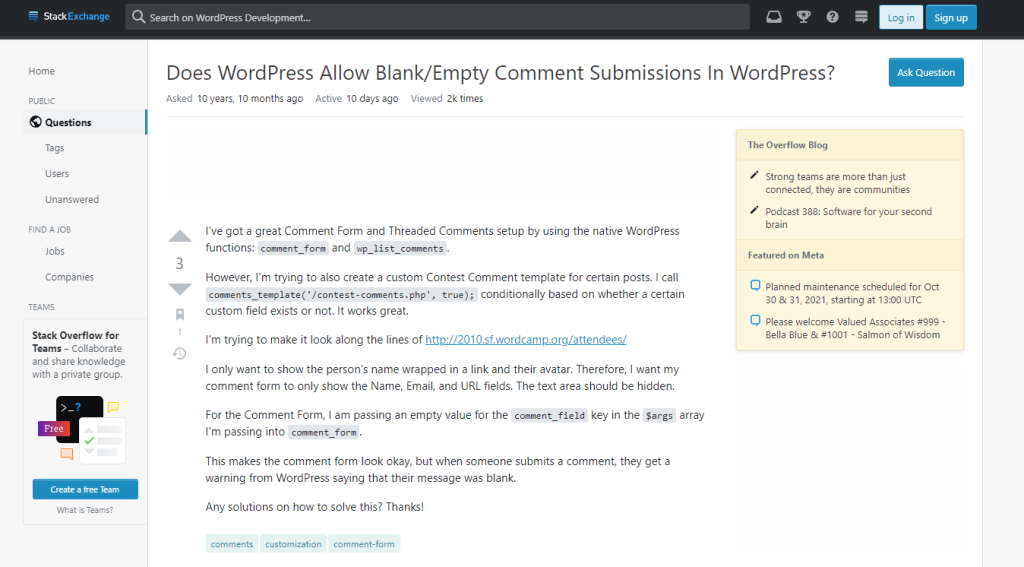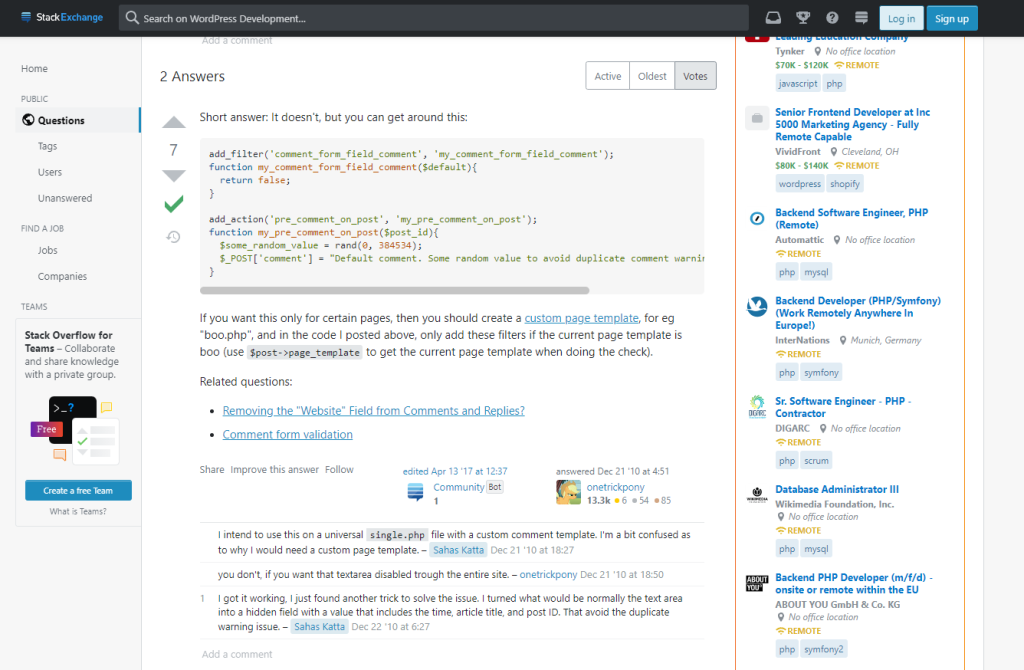 You don't necessarily need to be proficient, but having some understanding of the coding language would be very helpful. Especially since there are no "customer support" people behind these open-source platforms, it will be very challenging if you try to configure things without understanding much.
Why Use A Website Builder?
The goal of website builders is to allow people at all levels to easily build a website and get it up and running as soon as possible. A lot of these providers provide pre-built web design templates for users, all they need to do is to change the placeholder elements to fit their business.
Additionally, rather than shifting the position of elements pixel by pixel (which is still useful if you want to shift elements precisely), all users need to do is to drag elements to exactly where they want. From a user's perspective, this saves a lot of time as compared to calculating the exact coordinates (x- and y-axis points).
What most website builders stand out is the in-house customer support team. These service providers generally take care of all the software updates and provide support when users need it.
For example, Canadian service provider Website.com offers real-time, real-person customer support services. Users can reach out via phone, live chat service, or through their web form. Not only do they have in-house agents for services inquiries. But there is also a team of developers and designers who know their product and design inside-out.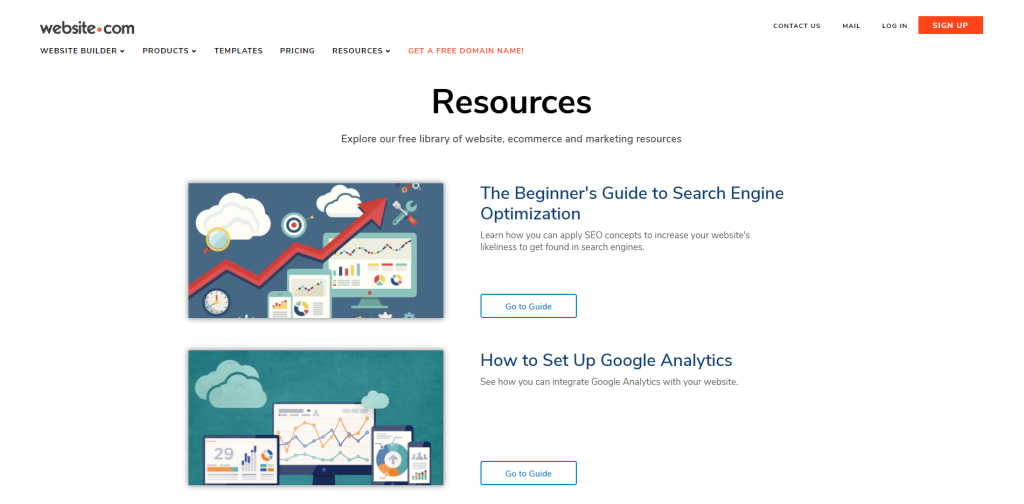 Website Builder Drawbacks
Depending on what users are aiming to create and their "expectations", some will consider the lack of ability for full customization as one big drawback of website builders.
You can set up a website fairly quickly using any of the available website builders, and the end results usually work fine with, at least, the majority of small and medium-sized businesses. There are, usually, pre-built animation elements, but you are also stuck with whatever your service provider has.
Remember, the ultimate goal for website builders is to simplify and streamline the entire website building process. In order to do so, providers will have to take away "unnecessary" functions. The simpler it is, the easier it is for users to pick it up.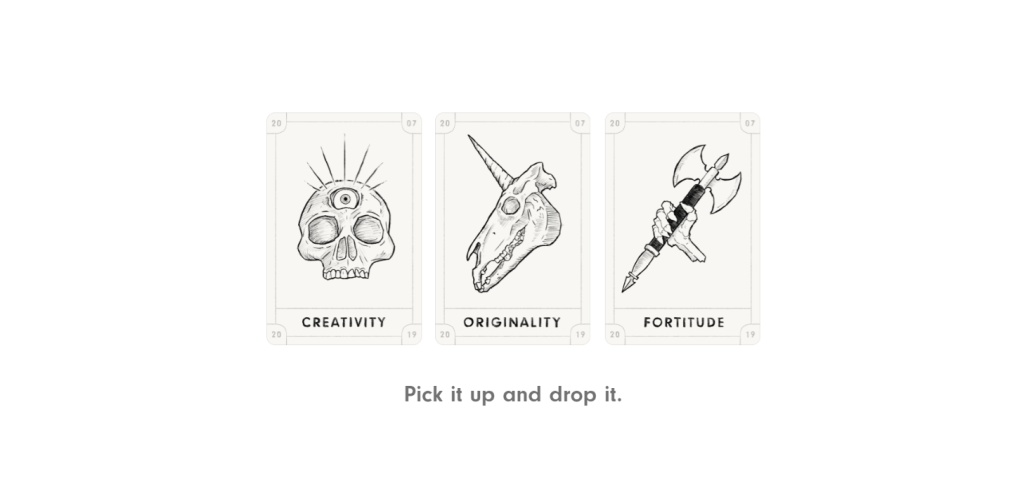 Source: Leg Work Studio
If you are looking to create a dynamic website with fancy movements and interaction, you are likely looking at CMS instead.
Which Platform is Better For You?
By the end of the day, it all depends on a few things,
Do you want full control over your website?

Do you have basic coding knowledge or have access to those who know? 

Would you require any support from service providers?
Here's a quick summary of CMS and website builders
Content Management System (CMS)
A full-blown platform for users who prefers to have maximum control over their website

Countless features and third-party plugins to achieve basically anything

A steeper learning curve to get everything up and running

No in-house customer support team, but could reach out to a community of developers and experts (open-source)

Generally might require some coding knowledge
Simple platforms, especially for first-timers or those with no coding knowledge

Limited functionality and customization capability

Comes with more than enough features to build a well-functioning website for small- and medium-sized businesses

Have access to customer support if needed
If you are looking for a website builder, I am happy to recommend Website.com. It is free for the most part, and you can also opt to upgrade to paid plans when you need it.
If full-blown CMS is your thing, go for WordPress. It is one of the most widely used platforms, meaning there are tons of plugins for you to experiment with. And if you need any help, there is always a large community of developers out there.