Make Money Online with Affiliate Marketing
Making money online is easier than a lot of people might think. Whether it's a hobby, a passion, or part of your job, a website can be a great way to bring in some income. With the wide variety of ways you can monetize your site, there's no limit to how you start earning money from your website.
With this guide, I'll be assuming you have a website as part of your online presence that you can build these approaches off of. Don't have a website? Don't worry, you can adapt what we talk about here to fit your unique online presence, no matter what platform or platforms you might be using. Want to start up a website to start building out your online presence? Read this
page about how to build a website
to get started.
In this article, we'll be talking about:
Affiliate marketing is when you use your site and influence as a platform to promote services or products to your audience, who click on a link you provide them with. Once they make a purchase for that product after clicking that link, the seller or facilitator of the link pays you a commission for a percentage of the sale that was made thanks to your link. The link places a browser cookie on the device of those who click it which typically lasts for around 24 hours, so you'll still receive your commission even if your reader doesn't immediately make their purchase.
Affiliate marketing is one of the most popular and quickly-implemented ways to make money from sites and blogs. The data backs this up, with an estimated
$8.2 billion to be spent on affiliate marketing
by companies in 2022 alone. Commission percentages typically
range from 5% to 30%
of a product or service being purchased, so depending on the number of your readers who make purchases from your links, and especially if the product or service in question is in a higher price range, you could stand to make a notable amount of money from just a few successful blog posts.
You can find products to promote through a variety of resources.
Rakuten Advertising
,
Amazon Associates Program
,
Commission Junction
, and
ClickBank
are all sites and resources that offer affiliate opportunities to promote products and services. Stay tuned for an article in which we teach you how to become an Amazon Affiliate!
2. Cost-Per-Click Advertising with Google AdSense
AdSense allows website owners to put ads on their site's content through Google's extensive advertisement network. The system is very simple and straightforward for what it offers site owners. After you sign up and are approved for their system, you indicate what types of ads you'd like to have displayed on your site, and Google generates a simple code for you to add to the rest of your site's code. From here, you simply get paid when someone clicks on an ad displayed on your website. The amount you receive for every click on an ad can range from $0.20 to $15, and if your site receives a healthy amount of traffic every month, you have the potential to bring in a solid stream of revenue from ad clicks.
A potential hurdle to implementing Google AdSense onto your site is how strict Google's rules are for sites that it approves. Not only do you need to stay up-to-date with the
AdSense Terms of Service
, but you also need to maintain your approval as an AdSense site. The potential for success and bringing in revenue that the Google AdSense system offers, however, makes these worthy efforts to undertake. Stay tuned for an article in the future in which we explore a more detailed look at how Google AdSense works.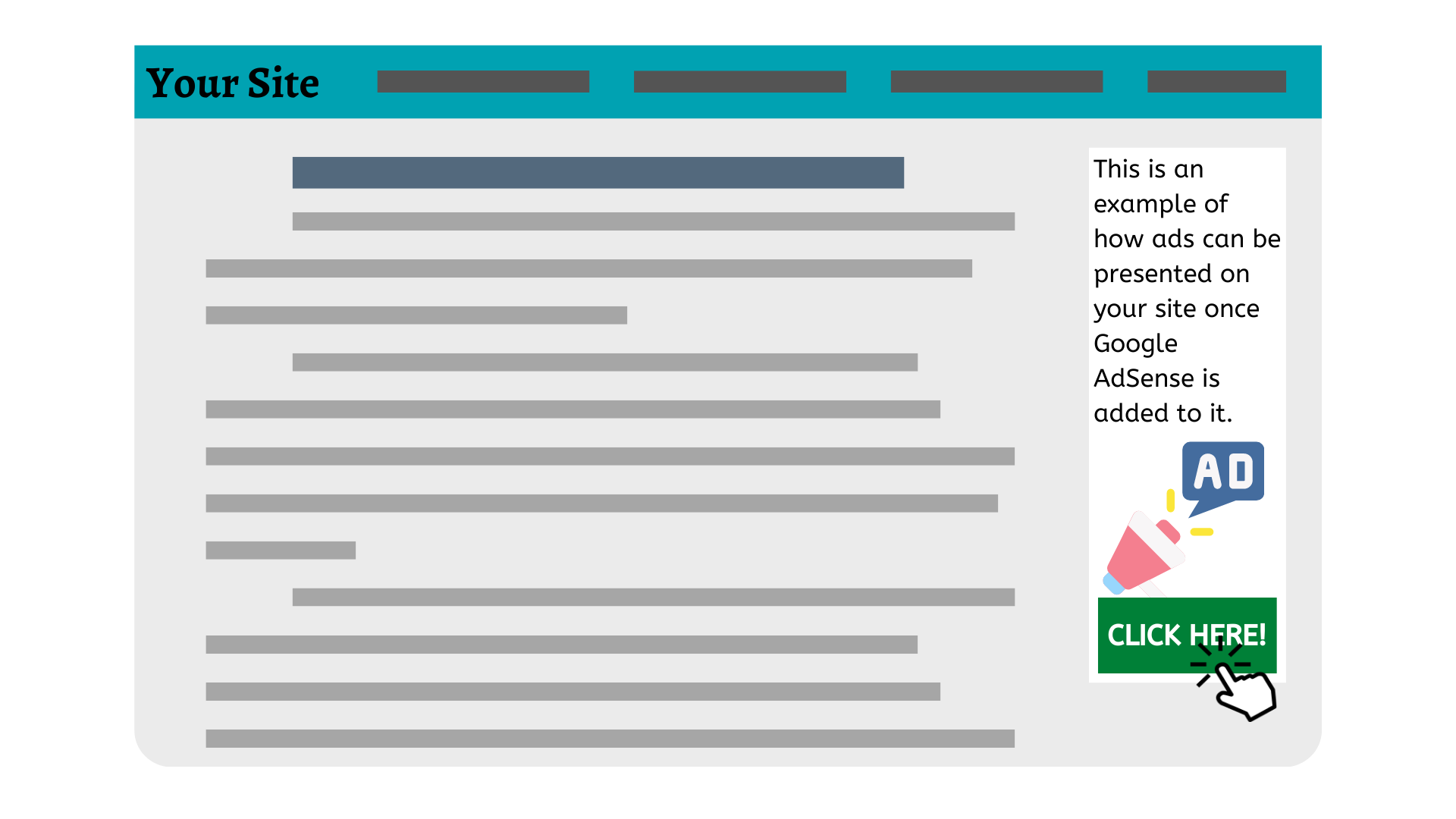 You'll often see Google AdSense ads displayed as banners to the sides of a site page. This way, they're not too disruptive to readers, but they're not unnoticeable to readers either.
As a site owner welcoming sponsors and advertisers to pay you for advertisement space on your site, you're what's called a "publisher". Publishers look for "advertisers" interested in sponsoring or placing ads on the publishers' content.   
Selling ad space on your site directly to prospective advertisers is another way to earn money from your website. This is somewhat connected to the previous point about Google AdSense, as both methods involve making space on your site for advertisement content. In this method, rather than getting advertising through the Google AdSense system, you're getting paid directly by companies or groups that want their content to reach your audience. A common format for how advertisers pay sites is dependent on how many visitors your site receives, with rates typically quoted as a dollar amount per 1000 impressions, also known as CPM. As an example, a publisher sets their rates at $5 CPM, and they receive an average of 100,000 impressions monthly, so they would charge advertisers around $500 for advertisement on their site.
Another form of being paid for ad space on your site involves you directly selling advertisement space on your site for a flat and direct price. It's up to you to set a price for advertising on your site based on relative competition and what you think advertising on your space is worth, and from here you're paid directly on a monthly basis. What you'll be paid is typically a flat fee not connected to a cost-per-click rate like AdSense. BuySellAds is a site that connects advertisers looking for ad space with sites looking for advertisers on their site. How BuySellAds specifically works is that publishers set a flat fee and then implement a provided piece of code onto their site so that it shows up on the BuySellAds platform. From here, advertisers browse the BuySellAds platform to find and purchase ad space on the sites shown to them by BuySellAds.
If you run a website, there might be scenarios where you don't have a very large amount of monthly visitors, but you do have a strongly-engaged and dedicated group of supporters instead. In situations like this, don't be shy of asking your supporters to donate to you. Of course, small-scale donations aren't going to bring in large amounts of revenue, but they certainly can help you in, for example, covering the cost of your site's web hosting, the money you spent researching a new topic to share with your readers, and any other costs associated with you running your site. Donations from supporters can be received through a wide range of methods, such as setting up a PayPal donation button on your content, starting a
Patreon
, or opening an account on platforms like
Ko-Fi
,
Beacons
, and
Buy Me a Coffee
, which let your supporters directly interact with and support the content they love. The viability of donations to your site depends on you and your content's flexibility, and how willing your readers are to support your site.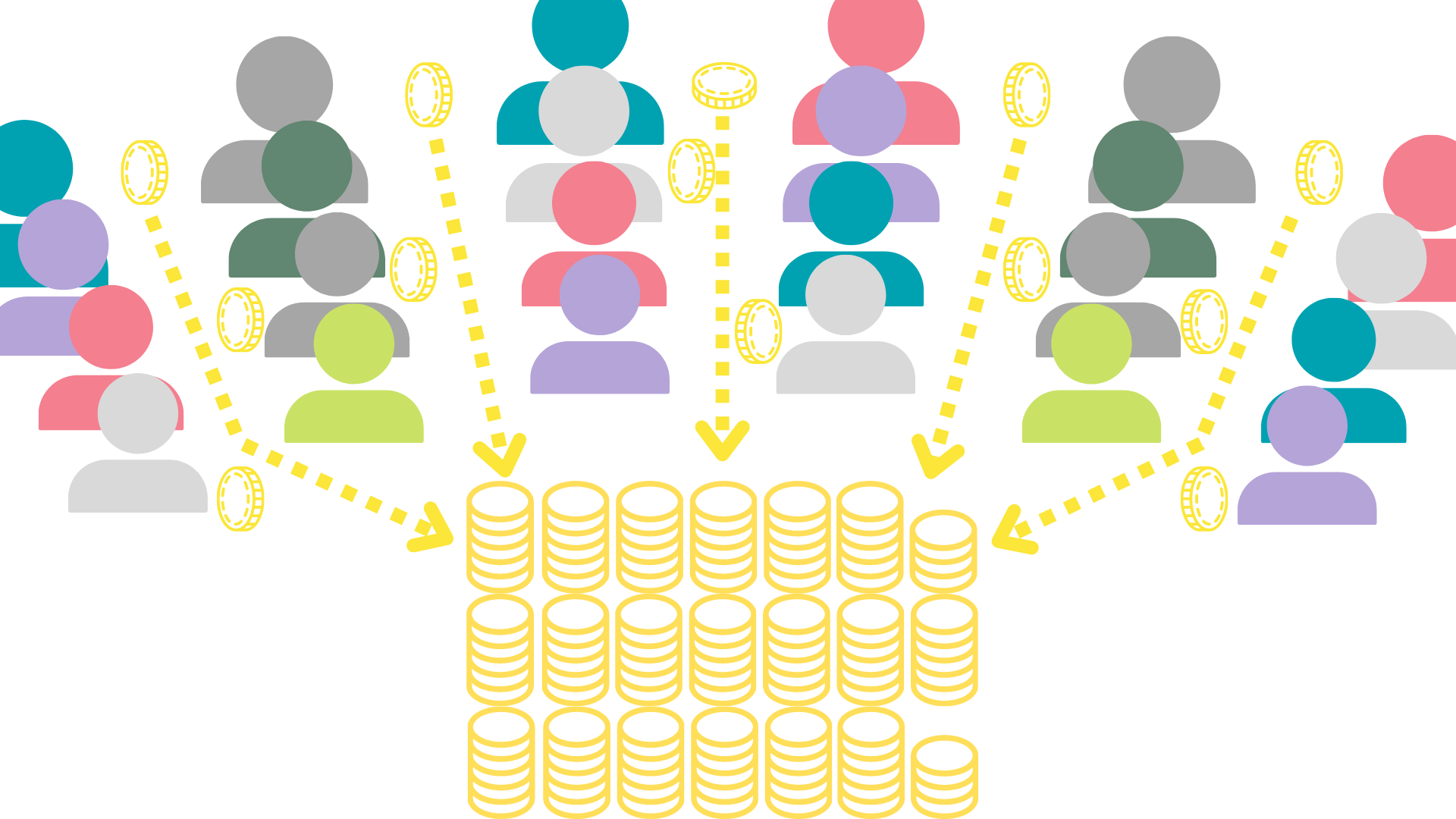 When many people contribute a little to a single cause, such as supporting a site they like, the amount can add up to be substantial and capable of supplementing your work!
5. Sponsored Content Posts
When your site has established itself to be one with a steady and relatively large amount of traffic that engages with your content, you can take advantage of this by seeking out opportunities to create sponsored content for your site. Many companies behind products and services look for website and/or blog owners to feature sponsored content to expand their product or service's reach and awareness. When these companies sponsor a site's content, the site can write about these sponsored products or services by blending their usual content with sponsored content to reach readers. For example, a company sponsors you to make 2 sponsored posts about its product, so you create 1 post on your website and 1 post on your social media to fulfill the company's expectations. Meaningful win-win scenarios can be created by a site and its sponsors if done well, but ensure that your readers' still see your site content as being relevant and worthy of their time, so that their interest in your content is maintained.
6. Sponsored Product Reviews
Taking the sponsored posts of last point a bit further, revenue from a site can also be generated by creating content reviewing products/services of sponsors. Product/service reviews would be formatted as part-review, part-advertisement content of the sponsored product or service. This format of earning revenue from a site would be most fitting for sites that feature reviews to begin with. For example, if you run a site that posts weekly reviews of cameras and products related to photography, a company that makes compact camera tripods would see a great opportunity to raise awareness and interest in their product by paying for a sponsored review on your site. The more similar and relevant a sponsored piece of content is to the site's usual unsponsored content, the better. Just as sponsored content should still maintain readers' respect and interest in your content, make sure that your product reviews still feel authentic and relevant to your site, so that you don't lose your readers' long-term interest in your content.
7. How Do I Create Good Content?
Having discussed such a wide range of monetization methods for sites, you might be wondering how to best implement as many of these as you can into how your current site operates. There are countless ways you could approach these methods to maximize your income, but the important thing to remember is to build off of different efforts and resources so that you save time from having to create completely new content from the ground up.
Creating Content Efficiently
I'll detail an example of how content creation for your online presence can be more connected and straightforward than you might think.
Let's imagine ourselves with a site getting started from the ground up. Your hypothetical site reviews cameras and their related products, and you're looking for a way to maximize the efficiency and amount of content that you produce for your site that you have. To do this, you first set up social media accounts and a YouTube channel for your site, so that you can expand your reach and increase the chances of people finding and liking your content. Then, you start your content creation off by shooting a video review of a camera tripod, and you'll make the rest of your content in the coming few days centered around this same product. After completing the video review, you upload the video onto YouTube as a way to bring in awareness, interest, and income from the video itself. As part of the YouTube video and in the video's description, you place an affiliate link for Amazon where the tripod is sold so that you can bring in income from the affiliate link's commissions.
Next, you could take the video's contents and transcribe what's been said in the video, and pair this with photos, stills, and/or clips from the video to create a review post for your site, which will earn the attention of people interested in your site's topic and contents. Within this review post would also be the affiliate link for the product to increase the exposure that the affiliate link has, so that you have more potential to earn commissions from it. Then, you can use social media such as Facebook and Instagram to promote your video and your site post further, and do things like including a shortened version of the video or site post in the social media post itself to entice people to read or watch your review in its full length. Alongside your proactive actions to gain reach and revenue, you'll also be receiving income from Google AdSense banner ads on your site when people access your site from finding your related content on places like YouTube or other social media.
Advertisers' and Sponsors' Positive Impressions
The entire process I've just described can be done with a product you choose to review on your own, but it's also a great demonstration of the treatment you'll give to products from any potential sponsors. Potential advertisers will see your proactive and far-ranging efforts to gain traction online and think of you as a great fit to review their product, since you'll be able to achieve the same far-reaching efforts with their product and thus bring in a lot of new attention to their product. They could also be more likely to pay more to sponsor you to review their product, since they'll be inclined to think that your reach deserves a higher initial cost for their business. Applying this kind of treatment to your products, and in turn giving this positive impression to any would-be sponsors, can be done regardless of what topic or field your online presence is based upon, from essay writing and personal wellness to self-publishing and makeup tips. With some modification to a content-creation plan like this, you'll be able to achieve a similar level of content efficiency and reach that'll be able to appeal to your readers and advertisers alike.
How Do I Start My Online Presence?
After reading about this example of content creation for your online presence, you might be inspired to try doing the same, but feel a bit lost about where to start off your online presence. From my personal experience, I'd recommend starting a website first, to establish a central hub for the rest of your online presence to grow from and drive traffic towards. With a website, you can direct all potential interest towards you to a single location so that your online presence is more manageable and clear-cut. How do you create a website? I'd recommend you use
Doteasy
's website creation and web hosting services, which let you both build and host a website with a single affordable plan. They make site building simple with their drag-and-drop builder so anyone can create a presentable site to go along with their well-curated online presence. They're a great place to start growing your online presence, and with the variety of hosting plans and options they offer, you'll be sure to find an arrangement that fits what you're looking for.
Not sure how to start up a website? Take a look at this
page about how to build a website
to get yourself off to a strong start.
Ultimately, the important thing to remember when entering the world of monetizing your online presence is to not be afraid to get creative with how you implement monetization and sources of income into your site and the content you create. The risks of trying new things are minimal to nonexistent, and you can really be rewarded for your experimentation as you learn from your experiences and develop new, different approaches to furthering your online presence.